Brandon Edwin Chrostowski is on a mission to change the face of re-entry in the United States. In 2007, he founded EDWINS Leadership & Restaurant Institute. His belief that "every human being regardless of their past has the right to a fair and equal future" is what has driven the creation of EDWINS. The idea for EDWINS was born "from a break" that Chrostowski received early in life and has grown into a six-month program conducted at EDWINS restaurant in Cleveland, Ohio as well as in prison. His approach is simple: arm those re-entering society with a skill set and a smile. The program provides training in Culinary Arts and the Hospitality Industry. Individuals are not only equipped with basic culinary skills, but also are assisted with finding employment, have the opportunity to utilize free housing, basic medical care, clothing, job coaching, and literacy programs.
Chrostowski began his career in Detroit sixteen years ago and has since trained in some of the world's finest restaurants. He received an Associate's degree in Culinary Arts and a Bachelor's degree in Business and Restaurant Management at The Culinary Institute of America. He apprenticed at Chicago's legendary restaurant, Charlie Trotters and after graduation worked at Lucas Carton, Paris' longest standing Michelin 3-star restaurant. At Lucas Carton, Brandon began to develop cutting-edge skills, while learning the intricacies of a French kitchen.After spending time in Europe, Brandon decided to return to the United States to refine further what he learned in France. In New York City, Brandon worked at Le Cirque as a Chef de Partie and then as a saucier at Picholine. After spending several years in the kitchen, Brandon decided to expand his restaurant knowledge by working in the dining room. He chose Le Pavilion in upstate New York, which is owned and operated by former CIA instructor Claude Guermont. At Le Pavilion, Brandon learned the dynamics behind professional table service.
Brandon then had the opportunity to manage Chanterelle in New York City, a New York Times and James Beard award-winning restaurant, while working under the tutelage of restaurateurs Karen and David Waltuck. At Chanterelle, Brandon also worked closely with Master Sommelier Roger Dagorn.Certified by the Court of Master Sommeliers in 2008, Brandon was the General Manger, fromager and sommelier of L'Albatros Brasserie for nearly five years building it into one of Cleveland's finest restaurants. Leaving in 2013 Brandon commitment to EDWINS Leadership & Restaurant Institute has grown, teaching in prisons and opening its flagship restaurant. Today EDWINS Leadership and restaurant Institute graduates nearly 100 students a year between its prison program and restaurant institute.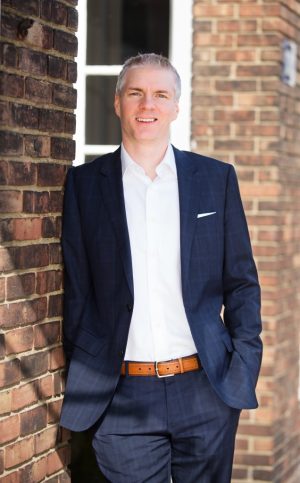 Title: Community Organizer
EDWINS Leadership & Restaurant Institute
Related Topics