Dr. Ann DiFrangia is the Medical Director of the Cleveland Clinic Akron General Alcohol and Drug Recovery Center.  She is Board Certified in Family Medicine by the American College of Osteopathic Family Physicians and is also certified in Addiction Medicine by the American Board of Addiction Medicine.  She practiced Family Medicine for 30 years in Stow, Ohio.  In 2009 she changed her focus to the treatment of Substance Use Disorders.  She has been with Cleveland Clinic Edwin Shaw Hospital since 2011.
Over the course of her career in Addiction Medicine, Dr. Ann has served as Medical Director for the Community Health Center in Akron and for Community Action Addiction in Cleveland, where she ran their methadone clinics.  Since 2011 she has directed Edwin Shaw's Medication Assisted Treatment program using buprenorphine/naloxone and injectable extended release naltrexone for those suffering from Opioid Use Disorder.  Dr. Ann also sees patients on an inpatient and outpatient basis for treatment of Alcohol, Sedative, Cannabis, and Stimulant Use Disorders.
Dr. Ann is also actively involved in the education of Family Medicine residents, Psychiatry residents, and Advanced Practice Nurses.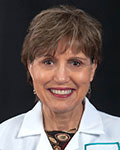 Title: Medical Professional
Related Topics
Email: DiFranA@ccf.org