Dr. Josh Bloom earned his Ph.D. in organic chemistry from the University of Virginia,  followed by postdoctoral training at the University of Pennsylvania.
He worked for more than two decades in new drug discovery research at Lederle Laboratories,  which was acquired by Wyeth in 1994, which itself was acquired by Pfizer in 2009.
During this time he conducted research in a number of therapeutic areas, including diabetes and obesity, antibiotics, HIV/AIDS, hepatitis C, and oncology. His group discovered the novel antibiotic Tygacil®, which was approved by the FDA for use against resistant bacterial infections in 2005.
He is the author of 25 patents, and 35 academic papers, including a chapter on new therapies for hepatitis C in Burger's Medicinal Chemistry, Drug Discovery and Development, 7th Edition (Wiley, 2010), and has given numerous invited lectures on how the pharmaceutical industry really works.
Dr. Bloom joined the American Council on Science and Health in 2010 as ACSH's Director of Chemical and Pharmaceutical Sciences, and has published about 40 op-eds in numerous periodicals, including for The Wall Street Journal, Forbes, New Scientist, The New York Post, National Review Online, The Boston Herald, and The Chicago Tribune. In 2014, Dr. Bloom was invited to become a featured writer for the site Science 2.0,  where he wrote more than 75 pieces on a broad range of topics.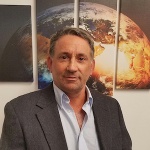 Title: Author
Related Topics