Dr. Robert Pack has spent the better part of a decade working alongside an interprofessional team of pharmacists, physicians, nurses, psychologists and other health professionals that is conducting research on the opioid epidemic. The team is working diligently to identify solutions to the problem, and with good reason.
"Tragically, the epidemic has now reached a point where overdose is the leading cause of death for people younger than 50," Pack says. "The overdose death numbers continue to rise across the nation. The U.S. has lost 300,000 people to overdose in the past 15 years and (it is forecasted) that the U.S. will lose 300,000 more in the next five years unless we do something drastically different. "
Over the summer, Pack was among a handful of public health experts to take part in a Congressional briefing in Washington, D.C., to discuss with members of Congress the complex and dynamic processes at work in the opioid crisis.
Pack joined his colleagues in sharing findings on unique approaches to address the course of the epidemic as well as discussing how university-based public health experts are assisting affected communities by bringing traditional and novel epidemic control strategies to bear on the disease.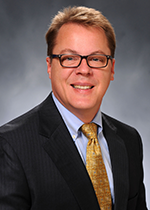 Title: Medical Professional
East Tennessee State University
Related Topics