Houston S. Park IV, Special Operations Captain Palm Beach County Fire Rescue
Houston Park is assigned the  Emergency Medical  Services Division of Palm Beach County Fire Rescue.  He has spent the last 26 years serving the citizens and visitors of Palm Beach County, Florida.
A self motivated professional with a deep fire/EMS service knowledge, he has championed the efforts of the community to resolve the opioid crisis and chairs the Heroin Task Force.  As a career firefighter paramedic  captain, Houston functions as the departments hospital liaison and developed an innovative approach to dealing with the heroin epidemic.  In short he implemented a rapid "detox to the streets", pilot study with JFK hospital and the University of Miami.  Captain Park is an active leader with the State Attorney's Proviso Sober Home Task Force.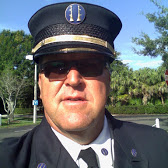 Title: EMS Officer
Related Topics
Email: hpark@pbcgov.org