Ingrid Barlett serves as a Behavioral Health Coordinator with the C. L. Brumback Primary Care Clinics, Federally Qualified Health Centers owned and operated by the Health Care District of Palm Beach County. Ms. Barlett initially served as a member of a successful pilot project that provided substance users who overdosed access to Medication Assisted Treatment (MAT).  She is currently part of a team of psychiatrists, primary care physicians and counselors specialized in treating addiction and other licensed professionals.  The MAT Program for patients with substance abuse disorders combines the administration of FDA-approved medication along with psychiatric services, individual and group therapy, individualized care coordination and links to other health and social services to help restore patients' overall health and lives. The Brumback Clinics throughout the county provide medical, dental, pharmacy and behavioral health services for adult and pediatric patients, regardless of their ability to pay, and offer a sliding fee scale.
Ms. Barlett joined the Health Care District in 2013 as a Registration Specialist in the Lantana Clinic. She advanced to a newly created position of Patient Navigator where she played a key role in implementing and executing a program that facilitated colorectal cancer screenings. Thanks in large part to her efforts, the Brumback Clinics increased the colorectal cancer-screening rate among age-eligible patients from 37% in 2014 to 75% in 2016. Her work resulted in the Brumback Clinics being recognized by the American Cancer Society's National Colorectal Cancer Roundtable as an honoree recipient of the 2017 "80% by 2018" National Achievement Awards for having one of the highest screening rates among community health centers in the country.
Ms. Barlett was born in Slovakia, formerly Czechoslovakia, where she graduated with a Master of Science in Banking and Investment. Her passion for health care flourished when she worked as a registration specialist with the Florida Department of Health. Ms. Barlett has dedicated herself to her career helping patients access the care and resources they need to heal and stay healthy.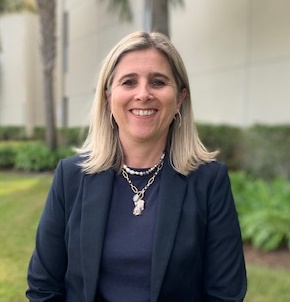 Title: Medical Professional
Health Care District of Palm Beach County
Related Topics
Phone: 561-804-5600