Jessica Hulsey Nickel is the President and CEO of the Addiction Policy Forum, a diverse partnership of organizations, policymakers and stakeholders committed to working together to elevate awareness around addiction and to improve national policy through a comprehensive response. Jessica has a reputation for getting things done and working with both sides of the aisle on complicated policy issues, including recent work on the Comprehensive Addiction and Recovery Act (CARA) and the House Opioid package.
After 20 years in Washington, Jessica has substantial experience in designing and implementing legislative and appropriations strategies. Her experience includes criminal justice policy and health policy, as well as developing national issue-based campaigns and grassroots initiatives. She works closely with officials on the Hill, in the White House, the Justice Department, the Department of Labor, and state and local governments.
In addition to founding the Addiction Policy Forum, Jessica is the President of Brimley Group, and previously served as the Director of Government Affairs for the Council of State Governments Justice Center (CSG). Jessica has worked to pass and fund the Second Chance Act, increase funding and reauthorize the Mentally Ill Offender Treatment and Crime Reduction Act, and other legislative measures such as Drug-Free Communities, Access to Recovery initiative, and other criminal justice and addiction policy priorities.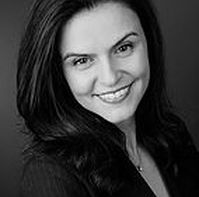 Title: Community Organizer
Addiction Policy Forum
Related Topics
Email: jnickel@addictionpolicy.org