In January 2006, Craig D. Hannah was appointed by Mayor Byron Brown as a Buffalo City Court Judge. In November 2006, Judge Hannah was elected to this seat with close to 80% of the vote. In November 2016, Craig was re-elected to a second 10-year term. Previously, he was an attorney in private practice with close to 10 years experience as a trial lawyer in our City, State and Federal Courts. His practice was concentrated primarily in the areas of personal injury and criminal defense litigation. Also, Judge Hannah is an Adjunct Professor at the State University at Buffalo Law School where he lectures in Trial Advocacy and Procedure. He is a former Adjunct Professor at Medaille College where he lectured in Criminal Justice and Criminal Procedure. In addition, he was the co-instructor/lecturer for the City of Buffalo Youth Court. In January 2008, Craig has been appointed to serve as an Acting Erie County Family Court Judge where he primarily handled juvenile matters. In December 2015, he was appointed to the prestigious Franklin H. Williams' Judicial Commission on Racial and Ethnic Fairness by Chief Judge Jonathan Lippman.
In January 2017, Judge Hannah was appointed to preside over the Adolescent Diversion and Opiate Intervention Parts and serves as the Supervising Judge over the Lackawanna, Tonawanda and North Tonawanda City Courts. The Opiate Intervention Court is the first of its kind in the Nation and is dedicated to treating the needs of the people first who come into contact with the law.
A graduate of Canisius College and the University at Buffalo Law School, Judge Hannah began his legal career as an Assistant District Attorney in the Erie County District Attorney's Office. As an ADA, he was assigned to the Buffalo City Court and the Grand Jury Bureaus. Further demonstrating his commitment to public service, Craig joined the City of Buffalo Law Department in 1999. For five years, he served with distinction as one of the City's chief litigators in the Corporation Counsel's Office and later served as legal counsel to then New York State Senator Byron Brown.
Judge Hannah's honors and achievements are numerous. Craig is active in several community organizations and was recognized in Business First's Who's Who in Law in 2002 and 2003. In 2004, he was elected to serve a Vice Chairman of the Erie County Democratic Committee. He was bestowed with the honor of 'Jurist of the Year' by the Buffalo Special Police Benevolent Association in 2008 and the Community Service award by the Afro-American Police Association in 2013. In 2016, Judge Hannah was awarded the Legal Service/Lifetime Achievement Award from Medaille College and the Distinguished Alumni Award from City Honors School. In 2017, Craig was bestowed with the Community Service Award by the Westside Business & Taxpayers' Association and the "Pay It Forward" Award by the Community Foundation for Greater Buffalo (C.G.L.I.). He is a past president of the Minority Bar Association of Western New York and the recipient of its Legal Service Award. Craig is a member of the Dean's Advisory Committee of the University at Buffalo Law School and a former Vice President of its Alumni Association. In April 2011, he was the recipient of the Law School's Distinguished Alumni Award.
In addition, Judge Hannah is the Chairman of nominating committee of the City of Buffalo Ethics Commission and a board member of Buffalo Prep, the Buffalo Police Athletic League and the Bar Association of Erie County's Aid to Indigent Prisoners. Judge Hannah is active is several civic and fraternal organizations; a proud member of the Omega Psi Phi, Fraternity, Inc., the Sigma Pi Phi, Fraternity, Inc. (Alpha Kappa Boulé) and a subscribing Gold Life Member of the NAACP.
Also, Craig the Co-Director of the City Kids at Camp Youth Initiative. Along with Businessman Chris Del Prince and several Buffalo Police Officers, City Kids at Camp takes several inner-city kids camping every summer. The purpose is to take these young people outside of their element to expose them to other ideas and cultures; and to teach them leadership and survival skills.
Judge Hannah is a loving husband and enjoys reading and traveling, with his wife Angela, in his spare time. They are proud parents of Taylor Marie Hannah.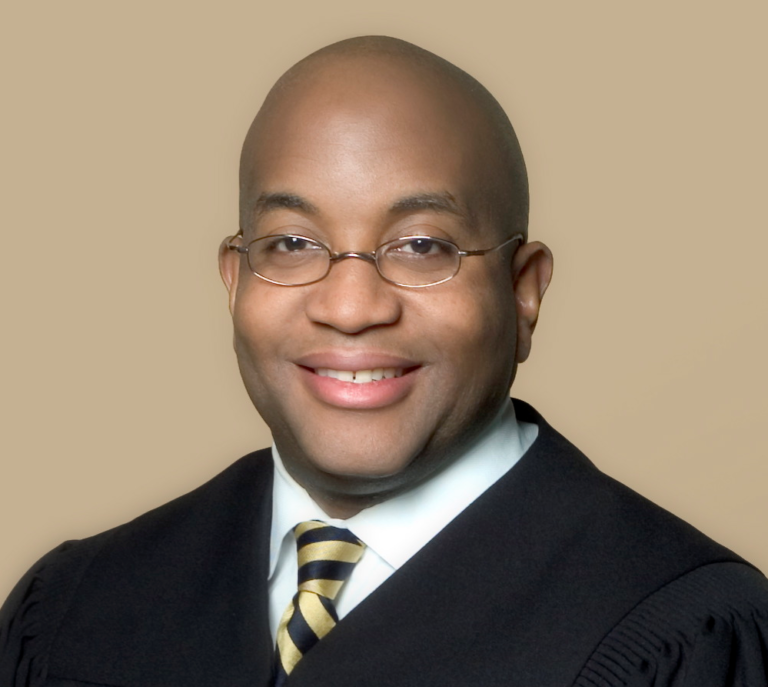 Title: Court Official
Buffalo City Court
Related Topics
Email: cdhannah@nycourts.gov