Pastor Greg Delaney
Current Outreach Coordinator WOODHAVEN "a safe place to recover" & a Faith Collaborator for the Ohio Attorney General Mike DeWine's Heroin/Outreach Unit.
Recently served as the Chief Collaboration Officer for REFUGE Ministries (www.therefugeohio.org). The Refuge Ministries – Christ-centered addiction recovery
Greg was instrumental in the launch and the ongoing development, of the CHAMPIONS NETWORK (http://therefugeohio.org/champions-network)
a coordinated and collaborative network of qualified individuals, community-based services, ministries, and churches dedicated to sharing CHRIST and ministering to the addicted in our local communities. Greg also serves as a FAITH collaborator with many of Governor Kasich's Faith-Based Initiatives teams like "Start-Talking".
Greg also is the Founder and Recovery Coach for the JEREMIAH TREE, a Greene County non-profit ministry whose mission is connecting people to CHRIST and to resources. Greg is also blessed to serve on the boards of SAFE HARBOR, WOMEN'S RECOVERY CENTER of GREENE COUNTY, and the TAPU (The Addicts Parents UNITED) Program and represents the FAITH community on the Greene County Opiate Task Force and the Greene County Coalition for Drug Prevention, Montgomery County GROW (Getting Recovery Options Working) and the Montgomery County COMMUNITY OVERDOSE ACTION TEAM.
Greg is the author of an on-going weekday BLOG called "Opportunities for Hope" (http://pastorgfreedomchurch.blogspot.com/) which offers messages of encouragement and recovery to its readers and subscribers.
He also hosts a WEEKLY radio show of the same name broadcast on 90.9 in Lancaster, Ohio.
Greg is an active member and advocate for the recovering community, a graduate of Wright State University in Marketing, and has been married to his wife Elizabeth for 28 years and is father to Hillary (25), Samantha (21) and Ian (15).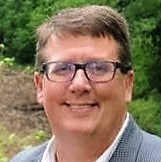 Title: Pastor
Related Topics