Raj Gupta is the CEO and co-founder of FindLocalTreatment.
He graduated from Columbia University with a degree in Economics. Prior to returning to his hometown in Ohio and starting FindLocalTreatment, Raj worked in Silicon Valley for a fast-growing technology company. During his time there, he was a mentor and business coach to students in low-income and under-resourced communities in Oakland and to formerly incarcerated men and women.
As an undergraduate, he was a research fellow in the Physiology and Biophysics Department where he studied Parkinson's Disease and the interactions of microglial cells in the brain. He was also the recipient of the David B. Truman Award which is given to the student that has made the most distinguished contributions to the Academic Affairs of the College. He's passionate about using technology as a force for positive social change, and helping low-income communities close the inequality gap.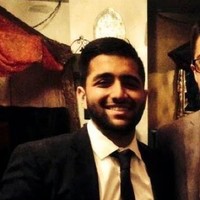 Title: Professional
FindLocalTreatment
Related Topics
Email: raj@findlocaltreatment.com