Robby's Voice
was created to bring to life the vision of Robby Brandt. When going through his belongings, Carla, Robby's mom, found a notebook with his plan to help himself and others battle the disease of addiction. He had purchased a web address called "live free" and wrote a detailed plan as to how he would bring his message to the forefront. Robby saw himself speaking to schools sharing with students the pain and danger of drug addiction in an effort to keep them safe and free from its grip. He also wanted to create a place where recovering addicts could come together and support each which is critical to substance-free living. After reading Robby's vision, the family knew that they must be Robby's Voice.The Robby's Voice logo was designed by the Macek family, long-time friends of the Brandt's and is a compilation of many Robby-oriented features
–The font featured in the word Robby matches the font in Robby's "CARPE DIEM" tattoo. That tattoo was his motto in life, and was a great source of pride for him when he turned 18 years old.
–The light blue outline surrounding the "V" in Voice and the tail resembles the blue in Robby's eyes. Those who knew Robby always talked about his eyes, and the beautiful, vibrant shade of blue that sparkled every day.
–Robby's favorite color was blue; and so the blue shading shall be carried forward.
–The outline of the blue surrounding the letter "V" in voice combines to make the Roman Number IV. Robby was the fourth generation Robert John, a moniker he wore with pride.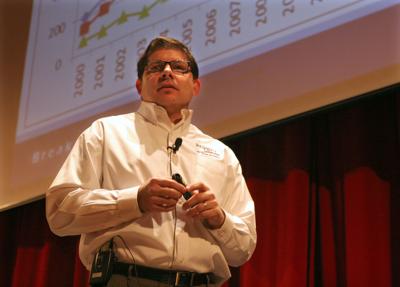 Title: Family Member
Related Topics
Email: rob.brandt@yahoo.com