Sgt. Patrick Greenhill, the Program Coordinator for the Berea Police Department Community Engagement Unit, is married and the father of two.  He is a 1992 graduate of Baldwin-Wallace College in Berea, with a Bachelors in Criminal Justice.  He is currently a student at Tiffin University, studying for his Master's in Criminal Justice Administration.  Sgt. Greenhill has served with the Berea Police Department since 1993 and has filled various roles from patrol officer, patrol supervisor, motorcycle officer, field training officer, firearms instructor, and range master.  He is a certified law enforcement instructor and has taught internally, as well as for other organizations and schools.
In 2015, Sgt. Greenhill was selected for his current role, as the coordinator of community outreach programming for the department.  In this role, he is responsible for creating and supervising outreach programs, as well as the supervision of the employees participating in those programs.  Among the accomplishments of the CEU, include the Berea Police Department being named as the Agency of the Year for 2016 by the Greater Cleveland Safe Kids/Safe Communities Coalition.
The Berea Police Department has recently partnered with the Police Assisted Addiction Recovery Initiative (PAARI) and created the Safe Passages Program.  The program is designed to assist those who are heroin or opiate addicted in receiving treatment.  Safe Passages is intended to be a template for other police agencies who are interested in serving their community from a non-traditional law enforcement perspective.
When he is not working with the Police Department, Sgt. Greenhill is an avid motorcycle rider and hockey player.  He is also an ardent supporter of officer wellness programming and enjoys spending downtime with his family and friends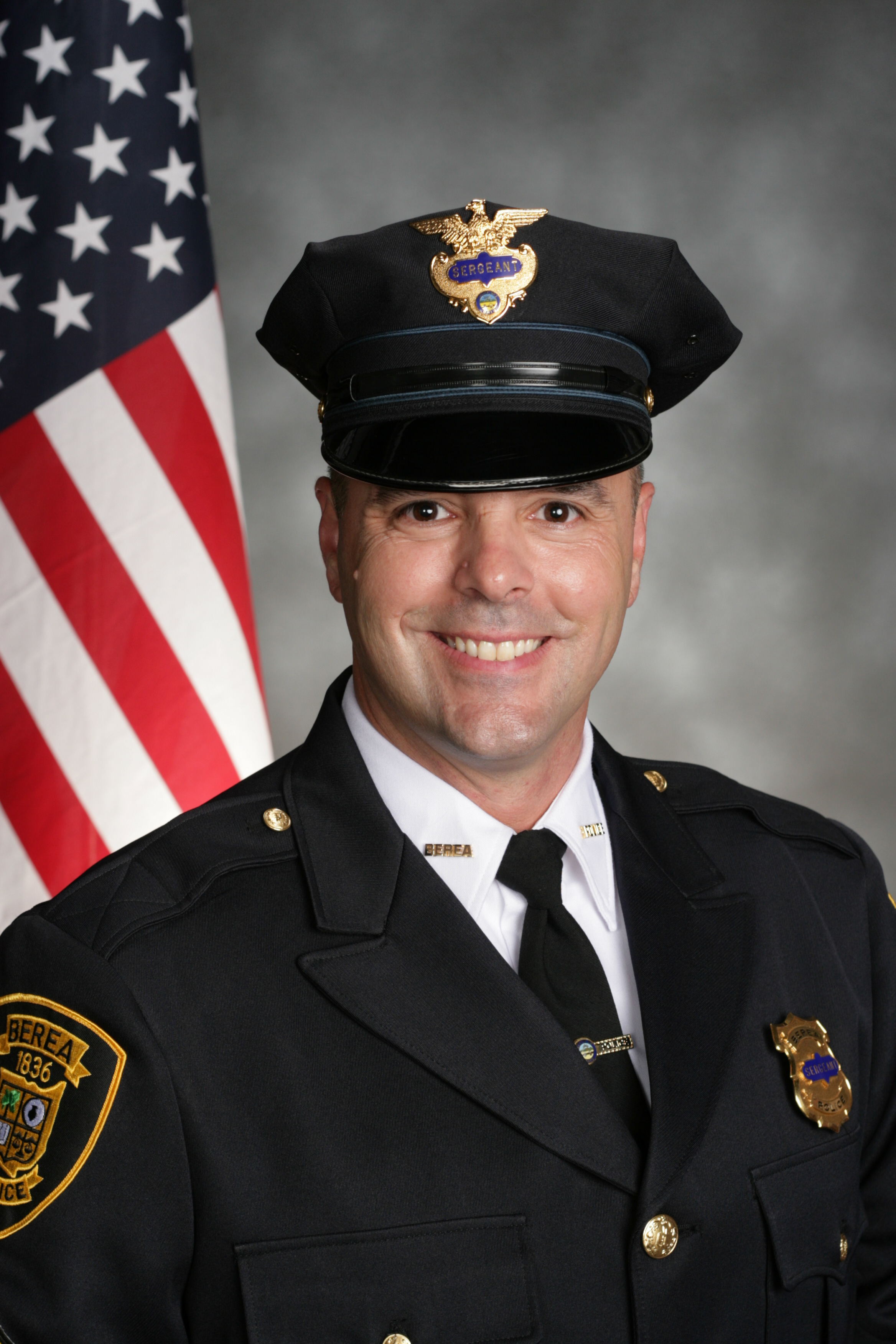 Title: Law Enforcement
Berea Police Department
Related Topics
Email: pgreenhill@bereapolice.org