John Tharp was sworn in as the 45th Sheriff of Lucas County, Ohio, on January 7, 2013. Being elected Sheriff culminated his many years of law enforcement experience, beginning with his 25 year career with the Toledo Police Division. During his tenure with the Toledo Police Division, Sheriff Tharp was assigned to Field Operations, Narcotics Squad, Drug Task Force, and the Homicide Squad. Sheriff Tharp was raised in Toledo, Ohio. He graduated from Libbey High School and continued his studies at the University of Toledo, where he earned Bachelor and Master's degrees in Education.
In 1997, Sheriff Tharp began his career with the Lucas County Sheriff's Office. Initially named the Director of Court Services, he subsequently became the Commander of the Administrative Services Section. Included in his duties were assignments to Homeland Security, Great Lakes Northern Border Initiation, Joint Terrorism Task Force, and the Lucas County Joint Task Force. Sheriff Tharp's service to his country is one of his proudest achievements. Serving his Country in the United States Army, Sheriff Tharp was a Combat Medic during the Vietnam War. As a result of this service, he was awarded the Bronze Star.
Community Service has been an important part of Sheriff Tharp's life. Involvement in organizations such as the Old Newsboys Goodfellows Association, The Police Athletic League (PAL), and Read for Literacy are just a few examples of his commitment to the area's youth and senior population. In July of 2014, Sheriff Tharp launched an addiction unit, the first of its kind in the nation, to work with heroin overdose victims and their families. Attorney General Mike DeWine designated the unit a statewide model and pilot program. The addiction resource unit was recently named D.A.R.T., or Drug Abuse Response Team.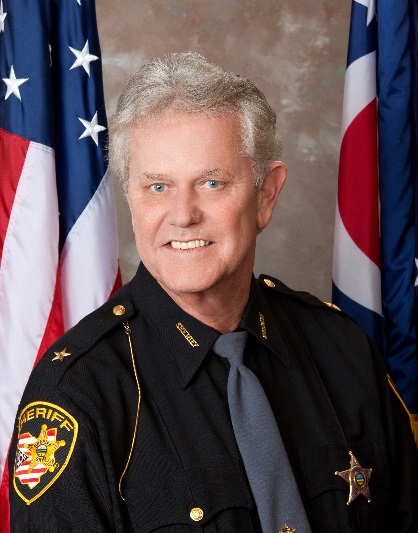 Title: Law Enforcement
Lucas County Sheriff's Office
Related Topics
Email: JTharp@co.lucas.oh.us