Greg interviews Ohio State Representative Robert Sprague, 83rd House District. As chairman of the Finance Subcommittee on Health and Human Services, Representative Sprague brings an important perspective to the fight against the opioid epidemic: since taking office, he has sponsored or endorsed 14 pieces of opioid-related legislation.
Greg asks why the opioid epidemic resonates so deeply with him. "First of all, as a father of 5, I'm very concerned about this," Representative Sprague says. "I have a 14 year old little boy, 12, 10, and 8 year old little boys, and a 4 year old little girl. We happened to be coming home from a piano recital when a constituent called me from Harding County. She said, 'Sir, I just wanted to let you know about my daughters. I have two daughters addicted to heroin. They got started with prescription pills.' Her oldest daughter was a track star. She got injured when she was 17, running track. She went to the family physician. The family physician… gave her a narcotic. The oldest daughter went back, unbeknownst to the mother, to get multiple refills for the prescription. As she became addicted to the medication, she then gave it to her little sister. Her little sister also became addicted to the medication."
Representative Sprague talks about his faith, which grounds his belief in the value of every human life. For him, this is the driving force behind his desire to save the lives of addicts. "The first thing we need to do is try to stop people from killing themselves through overdoses," he says. "The leading cause of a lot of these overdoses now in the State of Ohio is fentanyl. The fentanyl and heroin are illicitly manufactured in labs in Mexico. They make their way across the border at the El Paso, Texas border crossing and then travel up to Ohio. Columbus, we believe, is actually the eastern US distribution point for the Mexican drug cartel."
According to Representative Sprague, Ohio led the nation last year (2015) in heroin- and fentanyl-related overdoses with 2,482 deaths.
Representative Sprague talks about the fact that fear of punishment is not necessarily an effective deterrent for an addict. "This addiction is really driving all of their actions and all of their decisions," he says. "That's why we created the Good Samaritan Law, which the Governor signed into law three weeks ago [June 13, 2016]… essentially, this law says, if you call 911, and you're trying to save someone else from a drug overdose, then you will be exempt from prosecution for a minor drug possession."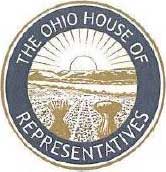 State Representative Robert Sprague, 83rd Ohio House District
This info and presentations are provided by State Representative Robert Sprague, 83rd Ohio House District. They provide a look into how Ohio has been affected by opioids.
Vital Signs and Recent Laws
The Spread of Ohio Opioid Use
Opioid Abuse Prevention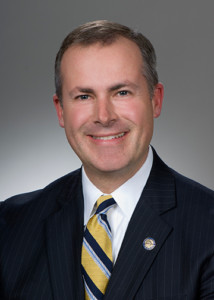 ABOUT
Robert Sprague is currently (2016) serving his second term in the Ohio House of Representatives, a post to which he was appointed in 2011. Prior to his election to the Ohio House, Mr. Sprague served as City Auditor for the City of Findlay, OH, and assisted the city in dealing with the 2008-2009 recession. Mr. Sprague holds degrees from Duke University and the University of North Carolina, Chapel Hill. He has sponsored or cosponsored numerous opioid-related bills in the Ohio House of Representatives. For a complete list of the bills and resolutions which Representative Sprague has sponsored or cosponsored, please see his page on the Ohio House of Representatives website.