In this episode of the Cover2 Podcast, Greg interviews Chico Lewis and Roger Lowe on-site at the Free Clinic Needle Exchange in Cleveland. They discuss the program, which allows drug users to trade their needles for clean ones. This helps prevent the spread of HIV and hepatitis C.
Chico has been with the Needle Exchange for 20 years. Both he and Roger are former addicts, now recovered. Chico discusses how he knows most of his clients by first name. "We don't make anybody feel alone, or like they're not wanted… the whole object is to build a relationship so we can get the client to the point that they can get some type of help," he says.
The Needle Exchange does not provide needles only. In addition, they provide supplies for safe use and relevant educational information. They also offer basic medical care for a new baby, general dentistry, and more. Through all these efforts, the Free Clinic and its Needle Exchange are working to prevent drug and health problems among Cleveland's disadvantaged citizens.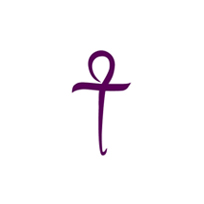 ROGER LOWE & CHICO LEWIS
The Free Medical Clinic of Greater Cleveland
T  216-496-6919
http://thefreeclinic.org/
12201 Euclid Avenue, Cleveland, Ohio 44106-4399