Greg interviews Ed Hughes, CEO of The Counseling Center, Portsmouth, OH. Ed talks about the lessons which families can learn from the national opiate epidemic that started in Portsmouth. Ed traces a short history of the Portsmouth epidemic—how storefront pain clinics legally prescribed opiates and eventually drew out-of-state customers. Then he discusses what families of addicts can do to help their loved one.
Ed understands the devastation of addiction. "Families are the very first casualty, other than the addicted person themselves," he says. "[In Portsmouth,] family members didn't know what they were dealing with. It looked different. It seemed different. It was different."
Ed points out the uniqueness of addiction among other diseases: it's the only disease that will tell the patient that he or she isn't sick. "Addiction… tells a person that it isn't happening, that it's someone else's fault or some other circumstance in their life—or that the answer to their trouble is more money, more help from family. So the addicted person is putting a lot of pressure on their family to help them—but help in a very defined way that actually serves the addiction."
Ed explains how this is the great danger which families face in trying to help a loved one. "Families need a lot of help and support to understand how to deal with it effectively," he says. "Our initial response as parents or other family members is to try and help them with the consequences that the addiction is creating… but that won't work with addiction. That's because we're not addressing the cause of the crisis."
Ed emphasizes the need for families to educate themselves beyond the initial push to get a loved one into treatment. There are many important questions which families need to ask, such as:
What is treatment?
What is the continuum of care?
What services are available?
Perhaps most importantly, Ed discusses the need for families to recognize where their responsibilities end. Addicts tend to allow others to do more and more for them. Families need to walk a fine line, and they should never approach treatment as if its success is up to them.

The Counseling Center
This information and presentations are provided by Ed Hughes of The Counseling Center, Inc.
What Does an Effective Drug Treatment Program look like
10 Ways
Addiction Treatment: A health care problem in need of a continuum of care
Baffled by Addiction by Thurman Edward Hughes
The Counseling Center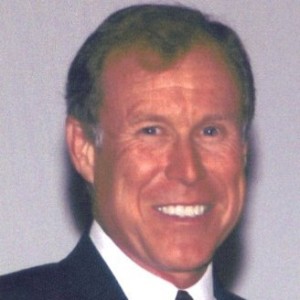 ABOUT
In addition to serving as CEO of The Counseling Center, Ed frequently lectures and speaks on panel discussions about addiction treatment and prevention. He holds a B.A. in Sociology from Ohio University as well as a Master's of Public Service Counseling from Western Kentucky University. He licensed as an Independent Chemical Dependency Counselor for the State of Ohio. With Dr. Ronald Turner, MD, he is the author of Baffled by Addiction.