Greg interviews Lori Criss, Associate Director of the Ohio Council of Behavioral, Health, and Family Service Providers. Lori discusses the path which families should take in helping an addicted loved one who is ready to get treatment.
Greg asks Lori how the Council helps families who are experiencing this crisis. Lori says, "As a trade organization, we monitor federal and state policies that promote practices that give families access to treatment in a timely way. Our work is largely focused on making sure that what's evolving at the Ohio State House… [and] even in federal legislation… creates opportunity for people to get the services they need at the time they need them—when they're motivated to get them."
Lori talks about the fine line between educating oneself fully before making a decision, and getting treatment when the window of willingness is there. She says that when we have a healthcare crisis of any kind, we tend to take the first treatment option that we find. "I think that happens in the addiction services world as well," she says. "But families should remember… that finding immediate access is one of the most important things that indicates a person's success with their addiction treatment… when a person is ready for treatment, that's the best time to get treatment. Not 3 days later, not 5 days later, not a week later. Because often, their capacity to continue that desire is diminished as their return to physical dependency… hijacks their decision-making."
Lori discusses how families should examine potential providers. "A family… should think of themselves as shopping for the best fit," she says. She provides an essential checklist of questions for families to ask.
Does this match my motivation?
Do they offer the services?
Is it an environment that I feel comfortable in?
Is it approachable?
Do they accept my insurance?
Is this affordable for me?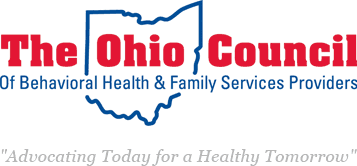 Ohio State's Collegiate Recovery Community
Faces & Voices of Recovery is dedicated to organizing and mobilizing the over 23 million Americans in recovery from addiction to alcohol and other drugs, our families, friends and allies into recovery community organizations and networks, to promote the right and resources to recover through advocacy, education and demonstrating the power and proof of long-term recovery.
Faces & Voices of Recovery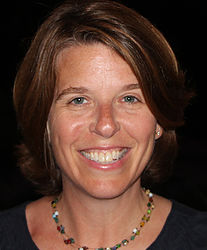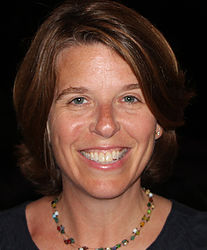 ABOUT
Lori Criss is Associate Director for The Ohio Council of Behavioral Health & Family Services Providers, representing non-profit addiction treatment and prevention, mental health, and family services providers. Her current focus is policy work related to recovery housing, opiate addiction, and integrated physical and behavioral healthcare. Ms. Criss holds a Master's Degree in Social Work from The Ohio State University. She founded the SAMHSA Workgroup on Women, Sober Housing and Treatment and graduated from SAMHSA's 2010-2011 Women's Addiction Services Leadership Institute. Lori served on the Policy Committee of Ohio's Interagency Council on Homelessness & Affordable Housing and is a board member for the National Alliance for Recovery Residences. She serves as the Principal Advisor for Ohio Recovery Housing.