Travis discusses the stigma of addiction and how we can break it through unity and love. He is the founder of Breaking Barriers – Hope is Alive, located in Uniontown, OH. Breaking Barriers – Hope is Alive is a resource for people and families who are struggling with the disease of addiction. Through training, education and bringing awareness both locally and nationally, Breaking Barriers – Hope is Alive helps addicts get the resources and support they deserve.
Like Greg, Travis lost his son to the opioid epidemic. Tyler, Travis' son, died of a heroin fentanyl overdose in September 2014. Greg asks Travis about his son's struggle and how it impacted his family. "While he was overdosing, the person that he was with took him to a vacant lot to die instead of taking him to emergency services," says Travis. "From that moment our family has been trying to recover and trying to do our part in the heroin epidemic."
Travis how Tyler, an honor student, slipped into addiction and how unexpected it was for his family. "Our son was 23 years old. He had broken his right arm four times and had two surgeries on his right elbow. The first surgery was at 11 and the second at 18," says Travis. "In the process he became addicted to the opioid pain medicine, which led him to heroin. It's pretty gut wrenching. You can't believe it's happening to you. You can't believe it's happening to your family. We thought we were the typical middle class family, trying to raise our kids with morals and values. You think you can raise your kids out of this, but you can't. Addiction is a disease, not moral failure."
Greg asks Travis how his family reacted to the loss of Tyler. Travis explains how his daughter became an advocate for the opioid epidemic and how Breaking Barriers – Hope is Alive was founded. "Two months after losing Tyler, our youngest daughter started telling our story at 17. The first time that they spoke, our daughter and her two friends, over 800 people were in the auditorium," says Travis. "Watching our youngest daughter lead our family really got us moving. We just started doing what we could to get active and to bring attention. In March 2016 we formed the non-profit Breaking Barriers – Hope is Alive."
Travis discusses the mission of Breaking Barriers – Hope is Alive and recent successful events for the non-profit. "We have some small goals and we have some big goals. Our small goal is to educate the general public, to coach parents and students about opioids. Our big time goal is to put a treatment facility right on the property where they found our son," says Travis. "I recently wrote a letter to the general president of the Teamster Union National Convention about the opioid epidemic and our story. They gave me the opportunity to speak in front of 5,000 delegates at the convention held every five years in Las Vegas. We went out there with $10,000 and after we told our story, in an hour and forty-five minutes, we raised $1.4 million."
Greg asks Travis about the quiet moment that his family shared after raising $1.4 million for the treatment facility at the convention. "After it is done, you're in shock. We had no idea that we would get that kind of support. We had no big goal in mind, we were just trying to tell our story," says Travis. "After we went back, my wife, my daughter and I, we just started crying. That is all you can do. You're so thankful that people trust and believe in you and that you can make a difference."
Travis goes on to talk about his faith and how God works through our tough times. "I believe with all my heart that God didn't let this happen to me or my family because he is trying to torture us, even though sometimes it feels like torture. I do believe that God let this happen so he could use it to make a difference," says Travis. "I think in our country there is a lot of pain, a lot of heartache and a lot of discomfort. We are trying to use our story to give back to others and to help people. If we respond in anger that is going to be a loss for us, and for our families. But if we respond in love we can try to change this epidemic."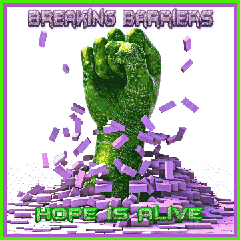 Now We Fight For You
This organization was created by Shelly Bornstein and her sister, Laura Broyles, in Honor of Tyler Bornstein who was on an Academic and Golf Scholarship at Walsh University in Stark County. The goal of our non-profit pending is to bring awareness for the heroin epidemic sweeping across our State and Country. Additionally, to inspire breakthroughs in treating people who suffer from drug addiction by assisting in the recovery process and to educate the community about the disease of addiction.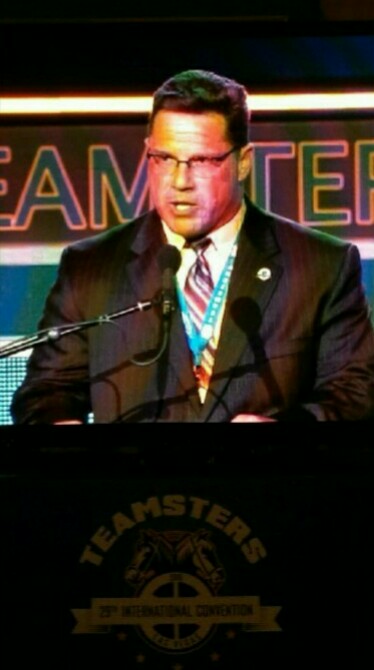 Travis W. Bornstein is the current President and Principal Officer of Teamsters Local No. 24 in Akron, Ohio. In 1996 he was elected at the age of 29 as a full-time Business Agent. In 1999 he became the youngest elected President in the history of Local No. 24 at the age of 32 and currently he is the longest sitting Principal Officer ever at local No. 24. He has been re-elected as President 6 times.